Where Can I Find Affordable Invisalign Near Me?
At Mill Creek Orthodontics, our team specializes in orthodontic treatment including Invisalign and braces in Charlottesville VA. As a result, Dr. Niepraschk is very knowledgeable and experienced in successfully treating patients of all ages and conditions.
How Much Is Invisalign?
Clear aligners are a great choice for anyone who wants the benefits of orthodontic treatment without changing their diet or affecting their appearance. The Invisalign cost varies for each patient, and is usually dependent on a number of factors. These factors include:
Severity of issues being corrected
Number of aligners needed
Insurance coverage
Location of treatment
Does My Insurance Cover The Invisalign Cost?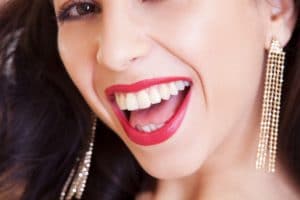 If you are concerned about the cost of Invisalign or Invisalign Teen, you will be happy to know that many dental plans now cover clear aligners. Although, they may not cover the entire cost and there may be different conditions that apply when choosing this treatment. Our team at Mill Creek Orthodontics offers payment plans to our patients, so that even if you want Invisalign and it is not included in your insurance coverage, it is still affordable.
Am I A Good Candidate?
The best way to find out if you are a good candidate for Invisalign is to schedule a free consultation at Mill Creek Orthodontics. As a leading Charlottesville orthodontist, Dr. Niepraschk takes this opportunity to assess your current condition and recommend treatment options. If you already know you want Invisalign, an orthodontist will explain details such as length of treatment and payment options.
Finding Affordable Invisalign Near Me
In conclusion, our team at Mill Creek Orthodontics are experts in orthodontic care. We are here to answer any questions or concerns regarding Invisalign in Charlottesville VA, Palmyra VA, Ruckersville VA, and Lake Monticello VA. Contact Mill Creek Orthodontics to arrange a free consultation today. Call now (434) 977-9473.