Want to know more about what Invisalign is and what this oral appliance can do? These popular clear aligners are a modern tool for straightening teeth inconspicuously.
At Mill Creek Orthodontics, your local orthodontist in Charlottesville, VA, we offer Invisalign aligners as a practical alternative to traditional braces to bring out your best smile and improve your confidence. Our advanced technology can get you treatment quicker than ever before.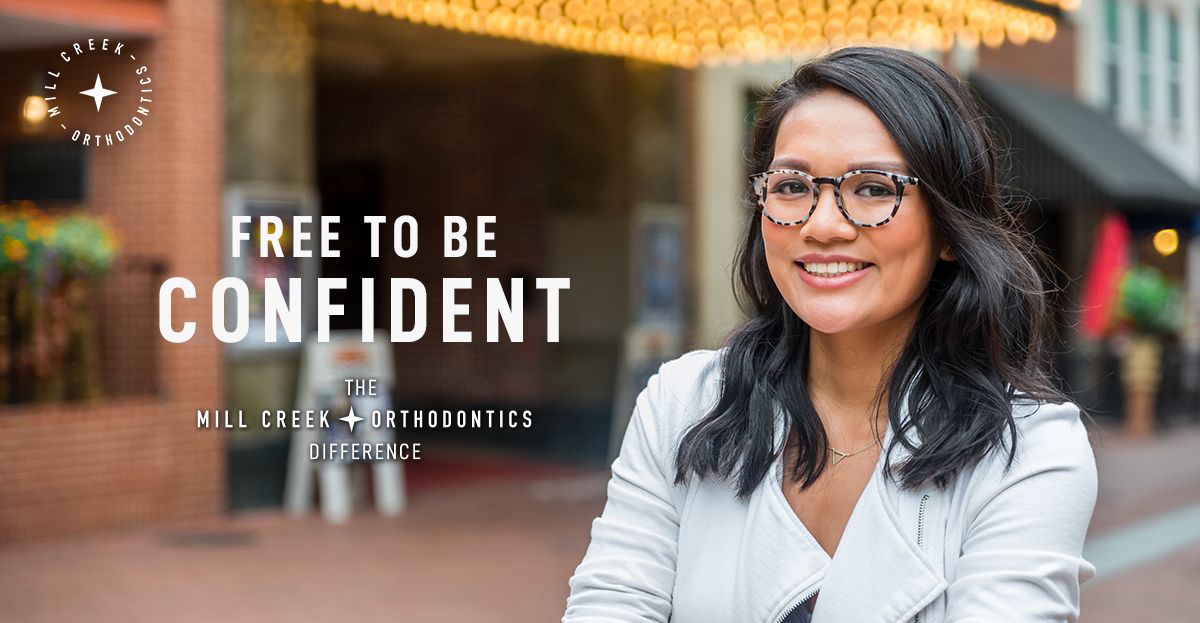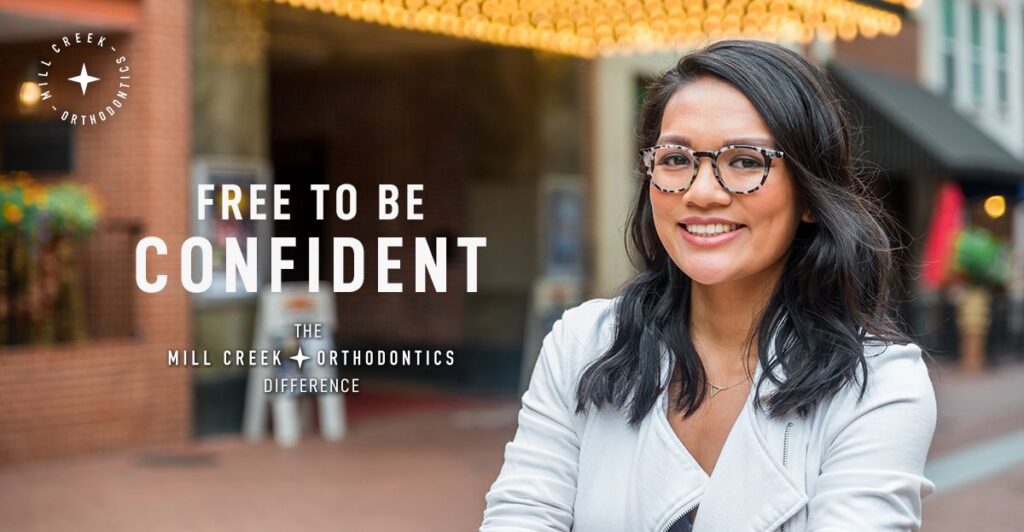 How Does Invisalign Work?
Traditional braces rely on brackets that are firmly attached to your teeth, and this style of braces depends on regularly tightening a thin wire to guide the teeth into alignment. Sometimes, you'll also incorporate a selection of neutral or multi-colored elastics.
While traditional braces are highly effective, some clients consider this treatment too noticeable and restrictive for their lifestyle. Invisalign is different from other orthodontic treatments in a lot of ways. You can remove the set, unlike braces.
Invisalign clear aligners rely on a series of plastic aligners to help move your teeth into proper alignment. You won't have to go in for regular tightening procedures. Instead, when it's time to move into the next alignment phase, you'll receive a new removable tray.
Here's a general guideline of what to expect with Invisalign orthodontic treatment:
The first appointment – This consultation explores orthodontic options suiting your oral health goals
Initial Invisalign examination – Dr. Markus will take x-rays to develop a complete treatment plan and will use either a molding tray or digital technology to create a custom mold that perfectly fits your mouth
Beginning Invisalign treatment – Dr. Markus provides your first clear plastic aligner and care instructions
Typically, you will need to wear these aligners for at least 22 hours per day. The only times you should remove the clear aligners are when you brush your teeth, eat food, or require a mouth guard appliance to safely play sports.
What Are the Benefits of Invisalign?
The benefits of Invisalign clear aligners are similar to the benefits of braces. Typically, the corrective alignment that Invisalign provides is equal to other treatments. These benefits include:
Improving tooth alignment
Closing gaps between teeth
Improving tooth spacing for overcrowded teeth
Correcting overbites and underbites
Correcting crossbites
In addition to the overall benefits of completing your Invisalign treatment plan, you'll also find the following benefits during your treatment:
Fewer orthodontic appointments
Faster results in some cases
Easier brushing and flossing
No diet restrictions
No physical activity restrictions
Virtually invisible aligners
These benefits also work together to help your mouth be healthy over the long run. You might think Invisalign is merely a confidence booster, but this orthodontic treatment also helps prevent:
Tooth erosion from poorly aligned chewing
Gum disease from an inability to fully clean teeth
Developing jaw pain and TMJ syndrome from misaligned jawbones
Tooth loss from accumulated gum disease or tooth erosion
Ask Dr. Markus for more information about how Invisalign can help your specific dental situation and if you qualify for this invisible approach to a confident smile. Some individuals may require another form of orthodontic treatment to achieve their smile goals.
Is Invisalign Right for You?
Invisalign is certainly suitable for a wide variety of tooth and jaw alignment issues. Invisalign trays are easy to use and virtually invisible to those around you. These clear plastic aligners use medical-grade thermoplastic polymers that are BPA-free and safe for daily oral use.
Speak with our team to learn if Invisalign will help you meet your oral health goals or if you should consider a different orthodontic treatment plan. Some complex misalignments may require a different approach for the best results.
Many insurance plans cover this FDA-approved technique of aligning teeth. Contact your insurance provider about the options you have available in your plan or ask your local orthodontist about payment plans or other forms of financing to achieve your oral health goals.