If you're worried your teen may struggle to adjust to braces, Invisalign may be a great option for them. Braces can be high-maintenance for some and may spark insecurity while in treatment. That's why many parents opt for Invisalign for teens.
Invisalign provides straighter teeth in a short amount of time without disrupting your teenager's daily activities. If this is what your teen is looking for, contact Mill Creek Orthodontics to find how Invisalign for teens can transform their smile.
Benefits of Invisalign
With a series of custom plastic aligners, Invisalign reduces gaps between teeth and evenly spaces crowded teeth.
Invisalign works just as well as other orthodontic treatments, correcting minor dental issues in the same or less amount of time. Typically, you can expect the procedure to last up to a year and a half. In contrast, traditional braces last between one and three years.
Invisalign for teens also means minimal time away from studying and extracurricular activities since Invisalign follow-ups occur every two to three months. Braces can require monthly examinations and regular tightening to move your treatment along.
Your teen can even switch out the invisible trays themselves every two weeks without an office visit, each one bringing them closer to their desired straight smile.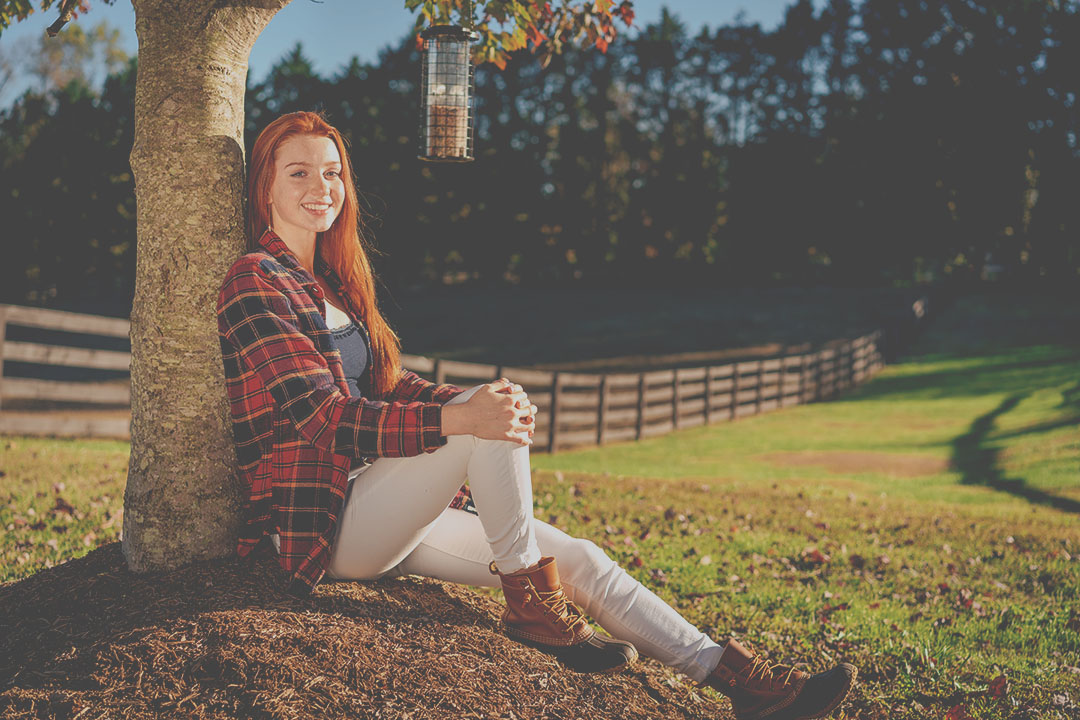 Enjoy Your Favorite Activities with Invisalign Teen
The most appealing benefit of Invisalign is that your teen can continue to take part in their preferred activities throughout treatment. If your teen plays hockey, football, basketball, or any other sport that would require a mouth guard to protect the orthodontic appliance, they don't have to worry about damaging their Invisalign trays.
Teens can take out the easy-to-remove aligners before games and place them back on afterward. As long as they keep their aligners on for at least 22 hours each day, they'll benefit from the procedure. For lighter contact sports, teens can even leave the aligners on in place of a mouthguard.
Invisalign trays can also be removed to play an instrument and eat, which would be more difficult with other appliances. For instance, sticky gum can latch onto the metal brackets, proving difficult to remove without dental assistance. Chewing gum can also bend the metal wires, altering the mechanism's shape and effectiveness.
Other food restrictions with braces include:
Hard sweets
Nuts, seeds, and crispy fruits
Beef jerky and other hard-to-chew foods
There are no dietary restrictions with Invisalign—simply pop out the aligners before eating and replace them when finished.
Dental Concerns Invisalign Teen Can Help With
While Invisalign has more limitations than braces, any teen with mild oral concerns can achieve the smile of their dreams, including those with:
Overbites and Protrusion
Underbites
Extrusion
Intrusion
Crossbites
Small gaps
Slightly overcrowded teeth
Invisalign for teens is more than an aesthetically pleasing way to straighten the teeth of young treatment patients. It's also an excellent way to ensure proper oral hygiene, especially for teens who are lazy brushers.
With braces, Dr. Markus will glue brackets to each tooth and run a metal archwire through them. While the brackets can make it difficult to clean each tooth's surface intricately, the archwire makes flossing more of a challenge. Being unable to brush and floss properly can lead to food and tartar buildup, cavities, gum disease, worn enamel, and tooth demineralization. Because of this, we realize patients look for other treatment options.
Invisalign is removable, allowing your teen to brush as they usually do.
How to Protect Your Invisalign Aligners
Protecting Invisalign trays is simple. Aside from taking them out during meals or heavy sports play, clean them regularly with a cleaning solution and warm water. The water should be warm enough to help clean the aligners but not hot enough to damage the plastic.
When your teen is not using them, remind them to store the aligners in the provided air-tight case to prevent bacteria from forming. Proper storage keeps them from being damaged or lost, diminishing the need for costly replacement aligners.
Mill Creek Orthodontics Offers Clear Aligners for Teens
Straightening teeth with Invisalign for teens is a great way to give your teens the healthy smiles they need without unsightly mouthpieces. Invisalign gives them freedom, flexibility, and confidence alongside proper oral health.
Voted the best orthodontist practice in Charlottesville, VA, Mill Creek Orthodontics proudly offers Invisalign and other orthodontic services to patients of all ages.