Braces for Teens in Charlottesville, VA
Although the American Association of Orthodontists (AAO) suggests that children should begin orthodontic work as early as seven years old, it's never too late. Sometimes orthodontic problems require treatment during teenage years.
There are several benefits to braces. Braces for teens in Charlottesville, VA, assist in creating a smile with straight teeth while improving oral health.
Braces can also boost your teen's self-esteem by fixing their smile and providing long-lasting results. After decades of use and research, we can guarantee beautiful results after braces.
If your teen needs braces, continue reading to find out what the Mill Creek orthodontist says about both the process and benefits of teen braces.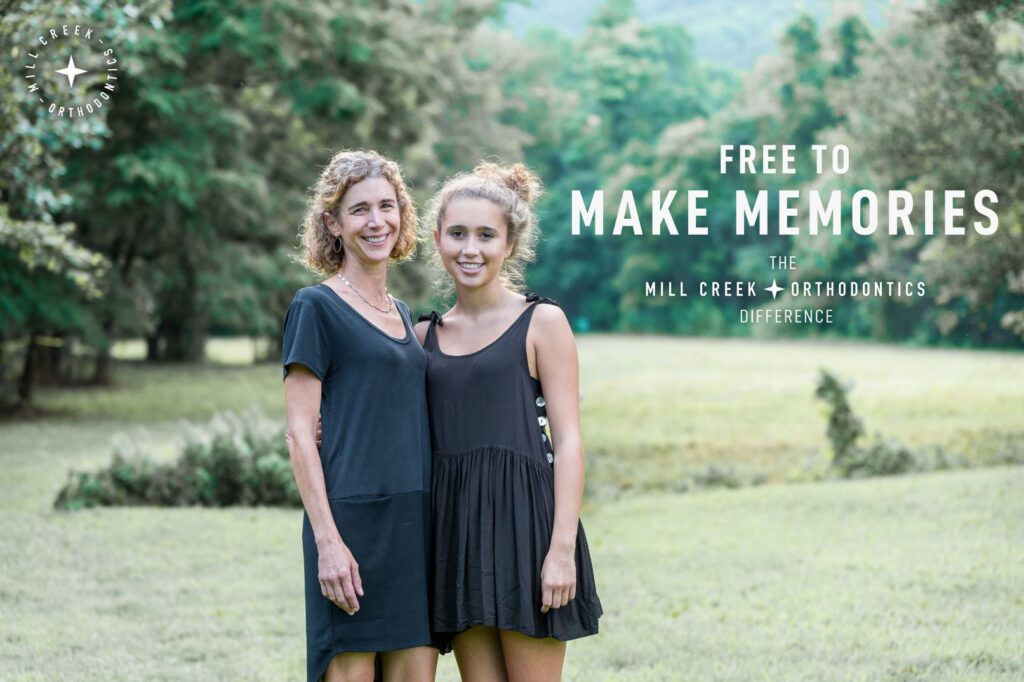 What Should I Expect When My Teen Begins Orthodontic Treatment?
The orthodontic treatment process is easy. First, Dr. Markus will check on the position of your teenager's teeth. Our team does this by taking digital X-rays and doing visual checks. Based on the findings, Dr. Markus will suggest a customized treatment plan for your teen.
After deciding the type of braces and discussing all aspects of treatment, your teen is then ready to begin with braces and be on their way to a beautiful new smile.
Dr. Markus requires you to stop by our office every six to eight weeks to check and tighten your teen's braces. When the teeth have finally moved to the correct position, Dr. Markus will give your teen a removable retainer to maintain the new dental arch position, and of course that amazing new smile!
Types of Braces
There are two types of braces that your teen can get: traditional/metal braces and ceramic braces. They can also opt for plastic aligners, which perform like braces.
Traditional braces are the classic bracket-and-wire system that is popularized in pop culture. They are more visible than other braces, but over the years the brackets have become smaller and less noticeable. They are made of surgical-grade stainless steel. If you like colors, you can always ask us about the different color options available to make braces a bit more fun.
Ceramic braces are the least visible option for braces, as the brackets are made from a tooth-colored ceramic rather than stainless steel. They are more affordable than plastic aligners and blend nicely with the teeth due to their color and material.
How Long Will My Teen Need to Wear Braces?
Each orthodontic treatment plan is different and depends on the work that your teen's teeth need. Most of our patients here in Charlottesville, VA stay in treatment for 1-2 years. Your teen may require either more or less time.
How Can My Teen Protect Their Braces?
Your teen must continue to brush while wearing braces to avoid any oral health problems. They should also floss after every meal to ensure that there is no food left between the wires.
Avoiding sticky and hard food is also going to be key to protecting their braces. These foods are known to cause problems, such as loose or broken wires and brackets, that could lengthen treatment time.
If your teen plays sports, they should wear a mouthguard to protect their braces from any accidents.
Braces for Teens Treatment Options
Braces are a fantastic corrective measure for teens with bad bites and overcrowded teeth. When teens get braces at our office, you ensure that they can have great oral health in the future as well as a big and beautiful smile.
If you are looking for a professional and affordable orthodontist in Charlottesville, VA, contact Mill Creek Orthodontics. Our team loves helping teens build the confidence they need one smile at a time.