As a leading dentist in Palmyra, Dr. Niepraschk is dedicated to providing high quality and affordable dental care including braces, clear braces, Invisalign Teen, and Invisalign in Charlottesville VA, Ruckersville VA, and Lake Monticello VA.
Making Braces Affordable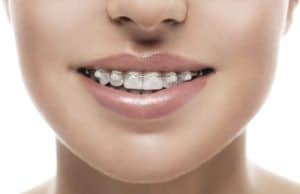 At Mill Creek Orthodontics, we understand that the braces cost can vary between each case and some high prices can take a toll on your budget. As a result, we always work with our patients to ensure that treatment costs are always affordable. In addition, we believe a healthy smile is something everyone deserves.
How Do Braces Work?
Braces work by applying continuous pressure to gradually shift teeth in a specific direction. As pressure is applied, teeth move and the bone changes shape. Metal braces use brackets, archwires, and elastics to move misaligned teeth to the desired position as prescribed by a Palmyra dentist such as Dr. Niepraschk.
Types Of Braces
There are multiple different types of braces that are designed to meet your individual needs. Traditional metal braces are made of high grade stainless and implement the use of elastics and archwires to achieve desired results. Ceramic braces are composed using the same materials as traditional braces except with clear ceramic brackets that are made to blend in with your natural tooth color and remain hidden. Invisalign uses sets of clear aligner trays to work in the same way as traditional braces. However, Invisalign offers distinct advantages such as being removable so you can eat all of your favorite foods, and remaining virtually invisible while being worn.
Why Are Braces Important?
Orthodontic treatment can offer advantages to both teens and adults. The positive benefits of receiving braces from a leading Palmyra dentist such as Dr. Niepraschk can include:
Improved overall health
Improved speech
Improved chewing functionality
Improved appearance
Boost of confidence
Finding Braces Near Me In Palmyra VA
Dr. Niepraschk and our team at Mill Creek Orthodontics are experts in braces. We are here to answer all questions pertaining to braces, clear braces, Invisalign, and Invisalign Teen in Palmyra, Charlottesville, Ruckersville, and Lake Monticello. Contact Mill Creek Orthodontics today to schedule a complimentary consultation. Call now! (434) 977-9473.