At Mill Creek Orthodontics, our goal is to provide affordable orthodontic care including Invisalign and Invisalign Teen in Charlottesville VA, Palmyra VA, and surrounding areas of Albemarle County VA. If you want to find out the cost of Invisalign nearby, schedule a free consultation with Dr. Niepraschk today.
How Much Does Invisalign Cost?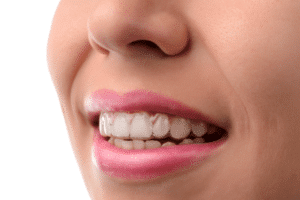 The cost of Invisalign varies on a case-by-case basis. Invisalign costs can be determined by specific individual factors such as duration of treatment, the severity of issues, and your location. The cost of Invisalign in Charlottesville VA may be cheaper than in a bigger city or higher income neighborhood.
Will My Insurance Cover Invisalign?
If your insurance provider covers orthodontic treatment, you may be able to receive the benefit of reduced out of pocket expenses. At Mill Creek Orthodontics, we accept most major insurance providers.
What Are My Payment Options For Invisalign Treatment?
Our team at Mill Creek Orthodontics believe that orthodontic care should be affordable for all of our patients. As a result, we offer multiple payment options to help you receive treatment without breaking the bank in the process. Our payment methods include:
| | |
| --- | --- |
| No down payment | Pay nothing until your treatment begins |
| CareCredit interest-free financing | Financing is free as long as payments are on time |
| Pay-in-full discounts | Save money when you pay for treatment upfront |
| Family discounts | Beautiful smiles for the whole family! |
| We accept most insurances | Receive the benefits of reduced |
Finding The Cost Of Invisalign In Charlottesville VA
Dr. Niepraschk and our team of professionals at Mill Creek Orthodontics are experts in orthodontic care. We are here to assist with any questions or concerns regarding braces, clear braces, Invisalign, or Invisalign Teen in Charlottesville VA, Palmyra VA, Quantico VA, Roseville VA, Ruckersville VA, and surrounding areas of Albemarle County VA. Contact Mill Creek Orthodontics today to schedule a complimentary consultation. Call now! (434) 977-9473.