How Much Do Braces Cost?
Are you looking for the cost of braces in Charlottesville, VA? At Mill Creek Orthodontics our goal is to provide patients like you high-quality orthodontic treatment at an affordable cost. At Mill Creek Orthodontics, we dedicate ourselves to offering modern orthodontic care at an affordable price to all of our patients. No matter their financial situation. Resultantly, we provide affordable braces, clear braces, Invisalign, and Invisalign Teen in Charlottesville VA as well as areas surrounding Albemarle County VA.
The cost of braces differs from patient-to-patient and is determined based on specific individual factors. These factors include the duration of treatment, the location of treatment, and the severity of issues being corrected. The first step in getting started with braces is to contact Dr. Niepraschk.
Making the Cost of Braces in Charlottesville, VA More Affordable
The cost of braces in Charlottesville, VA may be more affordable in comparison to surrounding areas. Including areas such as larger cities. If orthodontic care is included by your insurance package, you can benefit from the advantages of reduced out of pocket costs. We are familiar with most major insurance providers and we will always work with you to simplify the process as much as possible. Additionally, we also offer financing plans that can spread payments over the course of your treatment.
Your Next Steps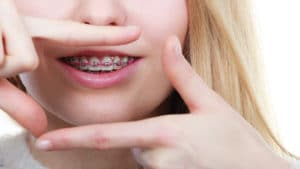 Every orthodontic treatment at Mill Creek Orthodontics begins with your free consultation. Dr. Niepraschk will meet with you and assess your treatment vision, evaluate your orthodontic concerns, and help find the best form of treatment available.
Finding The Cost Of Braces In Charlottesville VA
Dr. Niepraschk and our team at Mill Creek Orthodontics are professionals in orthodontic care. We are here to answer any questions or comments you may have regarding braces in Charlottesville, VA, and surrounding areas of Greene County or Albemarle County VA. Contact Mill Creek Orthodontics today to get started with a complimentary consultation. Call us now to get started at (434) 977-9473.