At Mill Creek Orthodontics, we want to provide the best orthodontic treatment options to our patients. This includes braces and Invisalign in Scottsville VA, Lake Monticello VA, Ruckersville VA, Palmyra VA, and Charlottesville VA.
How Invisalign Works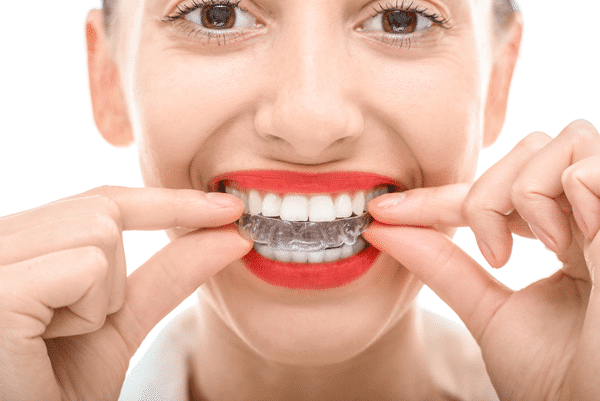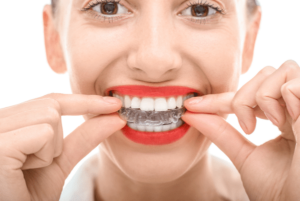 The Invisalign system uses a series of clear aligner trays to gradually and gently shift teeth into proper alignment. Each aligner set is worn for approximately 2 weeks until they are substituted for the next set in the series. During an initial complimentary consultation, a Scottsville orthodontist such as Dr. Niepraschk will capture your dental impressions digitally to create a treatment plan designed specifically for your needs.
How Braces Work
Braces are made up of metal brackets, wires, and elastics if necessary. Traditional braces work by bonding brackets to the front of teeth that are designed to apply continuous and gradual pressure to gently align teeth over time. Braces are tightened periodically throughout the duration of treatment to maintain consistent pressure and achieve the desired results.
What Are The Benefits Of Invisalign?
Invisalign clear aligners have become a very popular alternative to metal braces due to the unique benefits offered such as being:
| | |
| --- | --- |
| Invisible | Virtually invisible so no one has to know about your orthodontic treatment. |
| Removable | Clear aligners can be taken out whenever necessary to eat or clean. |
| No diet restrictions | Enjoy all of your favorite foods during treatment. |
| No discomfort from wires or brackets | Made of smooth, lightweight plastic for maximum comfort. |
What Are The Benefits Of Braces?
Traditional braces are usually what come to mind when people think of getting orthodontic treatment. Many patients often ask why so many people still get metal braces when there is clear option available. This is because braces hold their own set of benefits including:
| | |
| --- | --- |
| Being more effective for complex issues | Capable of fixing more serious orthodontic issues that may not be possible with Invisalign. |
| Less discipline for success | Keep your treatment going around the clock, the freedom of clear aligners requires more obedience and discipline for the same results. |
| No extra cleaning needed | Besides regular brushing and flossing. |
Choosing Between Invisalign Vs. Braces In Scottsville VA
Dr. Niepraschk and our team at Mill Creek Orthodontics are experts in orthodontic treatment. We are here to answer any questions or concerns pertaining to braces, clear braces, Invisalign, or Invisalign Teen in Scottsville VA, Lake Monticello VA, Ruckersville VA, Palmyra VA, and Charlottesville VA. Contact Mill Creek Orthodontics today to schedule a complimentary consultation. Call now (434) 977-9473.